If you're looking for a light and easy tool to remove the background of an image, Canva is here to help.
We know guys that Canva still has limitations unlike Adobe Photoshop, but the Canva app is smart enough to know what part of an image is the subject. Take note that you'll need a paid account to do this. This step-by-step procedure looks detailed but once you know it, it'll work like heaven and you can proceed with your other projects in Canva
1. Upload the Image
Upload the image that you need to remove its background. Just left-click on the image that you desire from your desktop, hold it and then drag the image towards the Canva page then release it and it'll automatically be uploaded and placed inside the Page in your Canva.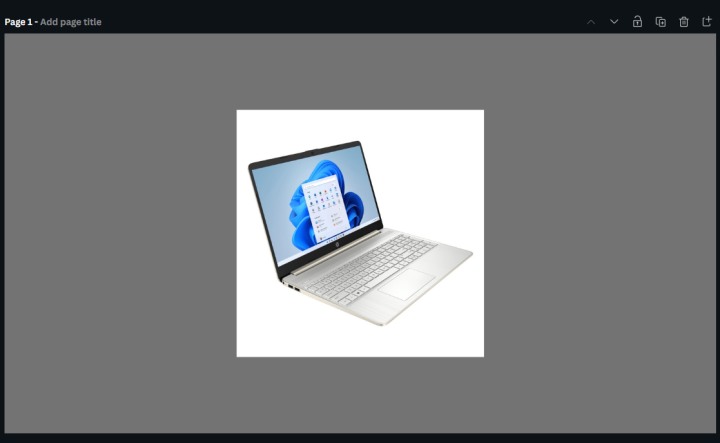 From my screenshot, I've uploaded an image of a laptop with a white background. In default the background of a page is white but I've changed mine so you could see the difference later.
2. Select and Click edit
Now, select your image. After selecting, you'll see a new button called Edit Image (highlighted in the screenshot below), click it.
After clicking it, you'll see a new set of features and buttons on the left side of your screen under the Edit Image section.
3. Click BG Remover
You can now click the BG remover. Take note that Free users could still see the BG remover option but it'll give them a prompt to a Free Trial or pay-for subscription if they click.
Once you click the BG remover, Canva will show you a spinning icon indicating that it's now removing the background from the image and on the left side of your screen, you'll only see Erase and Restore options under the Background Remover section.
4. Click Apply
As we can see from the screenshot below the background removal is done. And if you're content with the result, just hit the Apply button below.
As you can see, just in case you want the image to go back to its original look, you'll always have the Restore Original option.