Sometimes, people tend to forget their passwords, or settings configuration on their pocket WiFi.
Here are two methods on how to reset your pocket Wi-Fi to its original configuration.
Step 1
Connect to your pocket Wi-Fi and access 192.168.1.1 on your browser.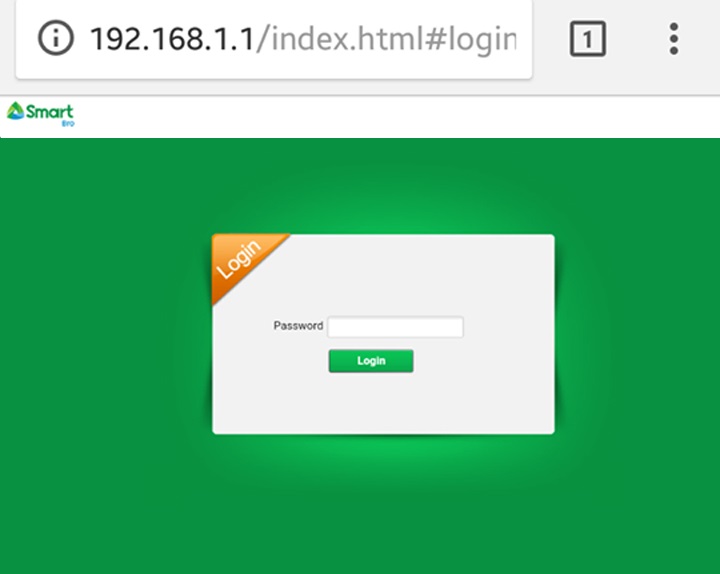 19
Step 2
Enter your password and proceed.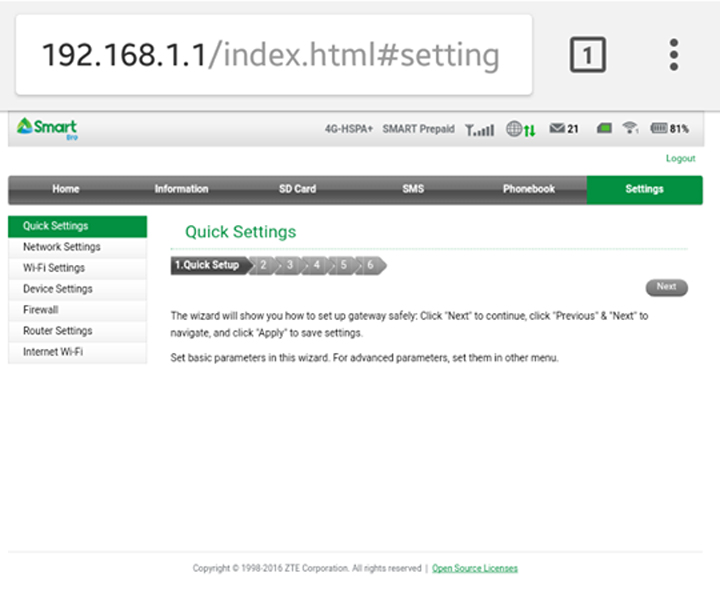 Step 3
From there, Access "Settings" then click the "Device Settings" option. Lastly, Click "Reset" to continue resetting your pocket WiFi's settings.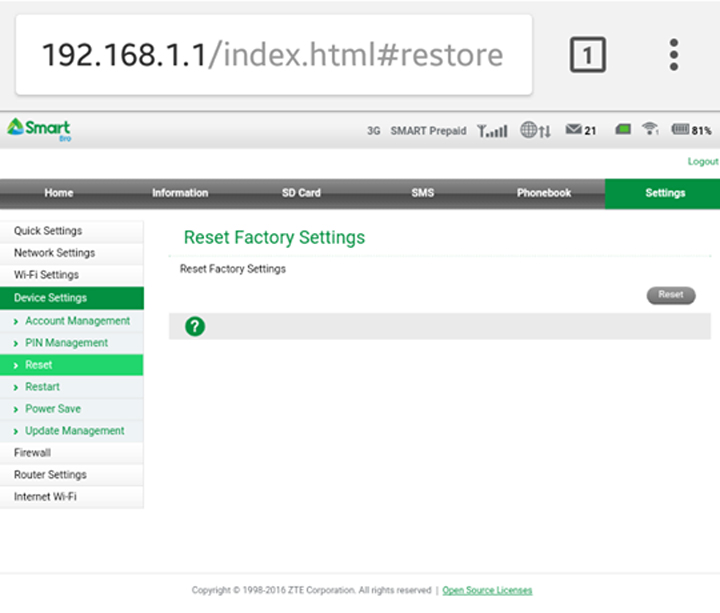 The next method is to do a "Hard Reset" on the pocket Wi-Fi if you have forgotten the login password. To do this, you must hold down the Power button and the "WPS" button on the pocket Wi-Fi and wait for it to reboot. This will reset your system configurations, including your password. The SmartBro Pocket Wi-Fi's 10 default password is "smartbro".
Pretty simple right? Now you won't have to worry again, of being locked out of your own pocket Wi-Fi network when trying to configure it.
Let us know in the comments below what you think of this.