It's easy to get excited whenever a new Android update comes out. We can't blame ourselves, though, as it comes with improvements and new features for our devices. However, Android updates don't roll-out at the same time. Some get it eventually, while others, for some weird reason, are delayed. What do you do when that happens?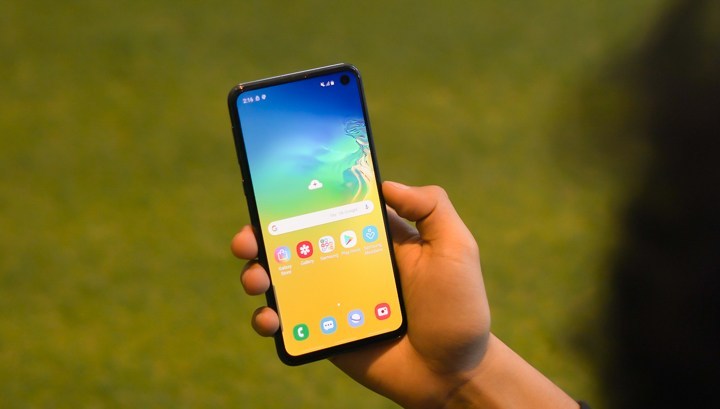 One of our readers has this issue with his Samsung Galaxy S10e. He asks, "i have an s10e right now. bought it from globe and it's locked to it, till now i have not received the android 10 update, would you possibly know how i can address this?"
The Galaxy S10e global version has the model number SM-G970F. Upon checking on SamMobile's firmware database as of writing, there is already two Android 10 firmware released in the country. The first one is in December 2019, while the latest was in February 2020.
As you're probably aware, Android updates are released in batches even for the same model, unlike what Apple does with iOS. From experience, there was a time my colleague got an Android 10 update notification for his Galaxy Note 10 while mine got it a week later. Android updates are weird, but there are things you can do to ensure your phone gets the latest firmware. Here are some steps we can recommend:
1) Check again if OTA is possible
Just give it another try. Go to your phone's settings and tap on software updates. You can also try changing your connection from WiFi to Mobile to see if a request for an update pushes through.
2) Download the Samsung Smart Switch software for PC/Mac
Get help from the Samsung Smart Switch software which is available on the PC and Mac. After installation, just connect your phone to your PC or Mac and it will automatically search for updates. Hopefully, you will see a notification that a new software version is available for your device. Do note that the software will download the entire firmware and would consume GBs of data.
3) Do a factory reset
If it still didn't work, the next step is to do a factory reset to make sure that there are no software bugs that are hampering the phone's ability to update. Once done, just set up your phone as a new device and check for an update. Make sure to back-up your data before you do this.
4) Flash a firmware
This a last resort and I would only recommend this if you're familiar with flashing methods and aware of the risks involved. It requires downloading firmware files, drivers, and special software. If done right, you'll get a fresh start with an updated software. If note, there's a possibility that you'll end up with a bricked device. I recommend researching these methods from sites like SamMobile or XDA Developers before going this route.
And that's it. We hope that these suggestions have helped you update your Galaxy S10e to the latest version. If you have further questions, let us know in the comments.