Like what we've discussed in our previous article here, data caps or internet allowances are here to stay and perhaps the only improvement we'll ever see would be the increase of their monthly limits. With that in mind, the best thing consumers could do is to understand how internet allowances and data caps work and how to best manage them. To help you guys with this, we looked into Globe's internet plans and management options.

Choosing an Internet Plan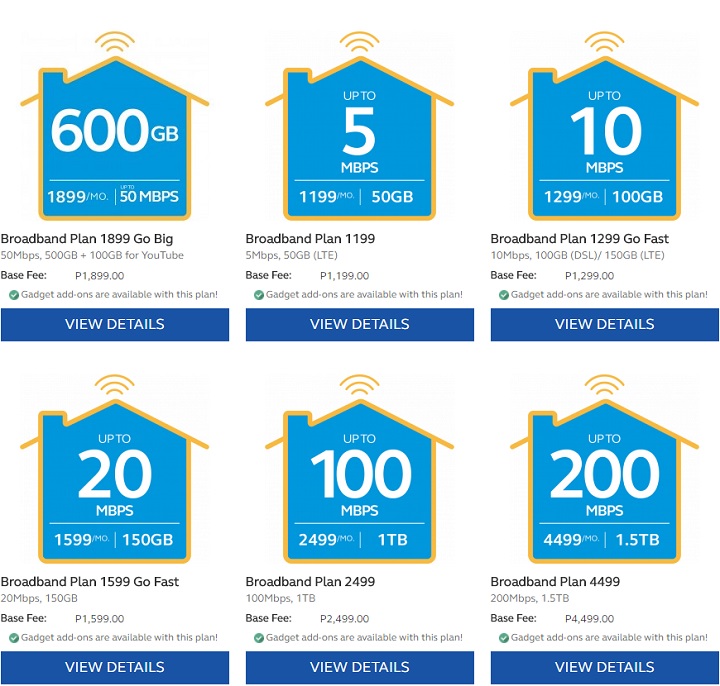 Of course, before getting locked in a monthly internet allowance the first choice a consumer must make is to choose an internet plan. The best way to gauge what plan to get is by prioritizing your needs and assessing how you or your household would use the internet. There are only three things to consider when looking for the right plan, assuming of course that your area is already serviceable:
Needs — How many will be using the internet? what do you need it for? is it for browsing? for research? or for uploading and downloading content? These are some of the questions you must ask yourself when choosing a plan and after answering them only then would you be able to know what kind of internet user you are. Light users are those that only need the internet for easy tasks such as browsing, social media access or research while heavy users are those that use it for, well, heavier tasks such as watching videos, live streaming oneself, downloading and uploading content, and multi-tasking.
Internet Speed — This would dictate how fast you can load your videos, your web pages, and your download and upload speeds. Take note that prices of internet plans go higher as it goes faster which is why consumers must weigh-in their priorities. Never get a plan that you'll never be able to maximize even if your budget can afford it.
Monthly Data Allowance — This is the gatekeeper, the one that will dictate and control your internet usage. This is the aspect of your plan that you have to closely monitor, as once you consume your monthly data allowance your internet speeds will decrease to 256kbps. Prioritizing this during plan selection would rely heavily on what kind of tasks you'll do and how many users will be sharing.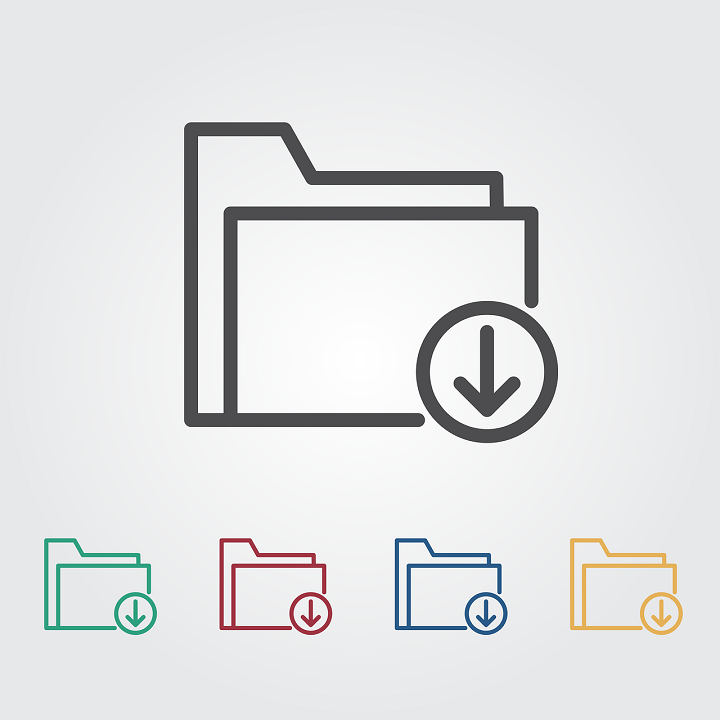 If you are a light user then rejoice because honestly, any plan is the right plan for you as the tasks that you do doesn't really require fast speeds or big data allowances. If you are a heavy user, however, then you would have to balance out the two. Having higher speeds mean you can download, upload, watch and live stream faster but your data allowance would also drain quicker. Having a bigger data allowance, on the other hand, would allow you download, upload, watch and live stream more but performance and experience would be compromised. Ultimately it would all come down to two things — do you want it quicker or do you want it longer.
Don't lose hope though, you do have options to be able to maximize your internet usage regardless of your plan, not to mention even add data allowance if needed.
Maximize your Data Allowance
The key to maximizing your plan is by simply monitoring your internet usage. Remember that your data allowance has a set date of when it'll refresh so by monitoring your data usage you'll be able to properly plan how to use and maximize your internet. A simple tip we can give you is that during the first three weeks of your data cycle try to limit your usage and use your internet only for important tasks, it is best to use it for leisure once you are near your cycle refresh so that you won't have to wait that long in case you reach the data cap. Also, make sure to always double check what your devices are doing when connected to the internet. In most cases, users do not realize that their devices are auto-updating apps or programs in the background. This could prove to be catastrophic as an app or program update can sometimes consume huge amounts of data.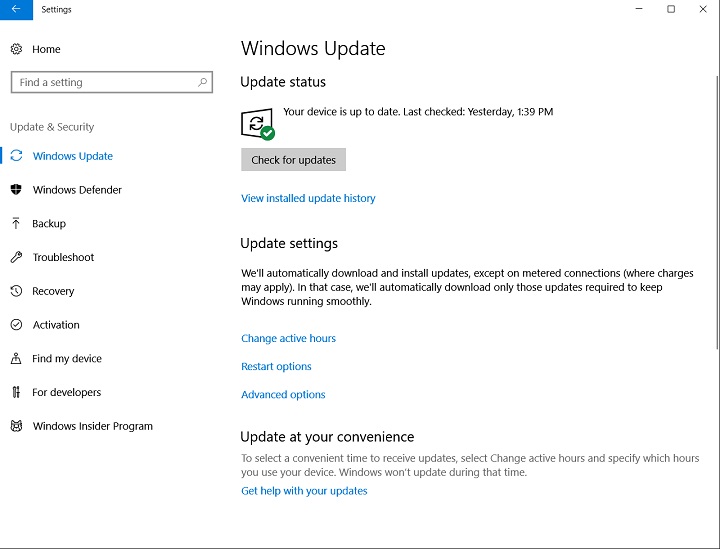 As we've said earlier once you consume your monthly internet allowance your internet speed will decrease, to return it to normal you'll have to avail a Volume Boost, which will add additional data. Volume boosts can be availed anytime even if you haven't reached your monthly data cap yet. A good thing about volume boosts is that they roll over, meaning any remaining volume boost data will carry over to your next cycle and will be consumed first before your regular monthly allowance.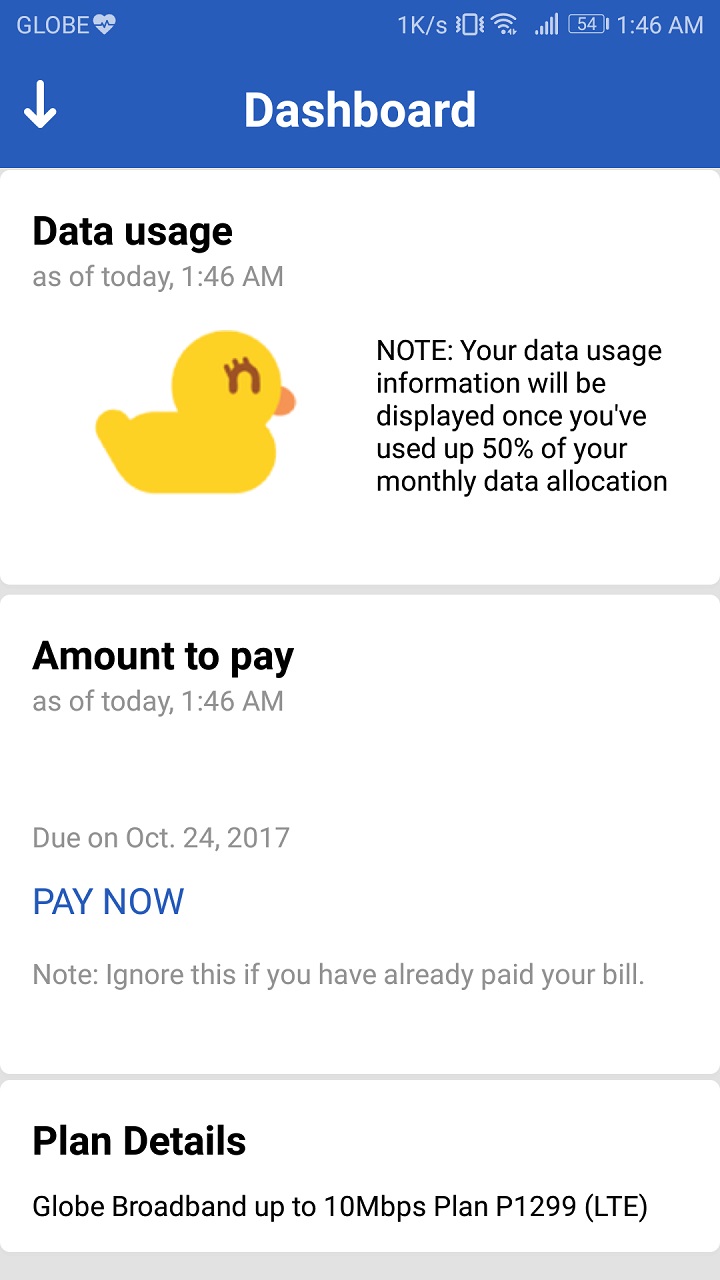 Thankfully, Globe has given its consumers a few ways to monitor their internet usage and manage their accounts. Here are those options:
Alerts and notifications — Users will receive alerts and notifications once they've consumed a set number (50%, 80%, and 100%) of their monthly internet allowance. DSL users will even see a special globe webpage once they open their browser if they've used up about 80% or 100% of their allowance. These alerts and notifications are sent via e-mail and text messages.
Through their Globe at Home app — The company recently released an app that can conveniently monitor your data usage, add data allowance and even navigate and edit your account details. This is currently the best way for users to monitor their postpaid plans. Although for now, it is only available for prepaid users. The app will officially launch for postpaid users on Nov.15.
Through their hotline — Of course, as a last resort, you can always directly call Globe's customer support hotline to inquire about your remaining data allowance, manage your account, or request for a volume boost.
And that's about it, remember to prioritize when choosing your internet plan and that proper planning and monitoring is the key to getting the most out of your usage.