Brian Garcia asks, "Which is better: Samsung A5 2017 or Samsung J7 Pro?"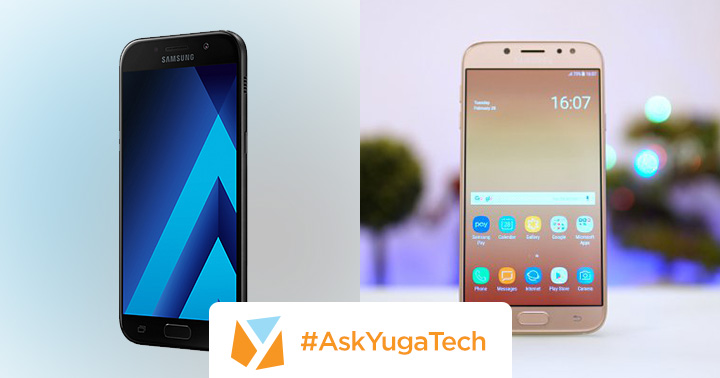 Comparing Samsung Galaxy A5(2017) and Samsung Galaxy J7 Pro can be a bit tricky. The J7 Pro has a 32GB internal storage, has a 5.5″ display screen, and a 3600mAH battery for longer usage.
The A5(2017) has a 32GB internal storage, has a 5.2″ display screen, and 3000mAH. One might think automatically that J7 has clearly won the match however, we should not count the A5(2017) out yet.
Here are the advantages and disadvantages of each smartphone from one another:
Samsung Galaxy A5(2017):
+ Better performance
+ Higher quality of camera
+ Fast charging
+ IP68 Water and Dust Resistance
Samsung Galaxy J7 Pro:
+ Bigger screen size
+ Higher battery capacity
+ Android 7(Nougat)
In the match-up between A5(2017) and J7 Pro, the A5(2017) wins in terms of overall performance. Even though the screen size and battery of A5(2017) are smaller than the J7 Pro, we must also consider that the screen size directly affects the battery life of any smartphones. It's also worth noting that the added value for water resistance is an extra form of protection for the device. From a personal perspective, even though J7 Pro will be released this month with a price of Php15,990 and A5 (2017) was released last January 2017 with a price of Php19,990, the A5(2017) is the clear pick for this match.