We received several questions from our Facebook page regarding the release of the Xiaomi Mi Mix and the Mi Note 2 in the Philippines. Here are the quick answers.
Xiaomi PH is no longer operating in the Philippines and has no official distributor so that means there will be no official release of the MI Mix and MI Note 2 in the Philippines.
However, there will be several official channels that will carry this and you can make the orders thru there.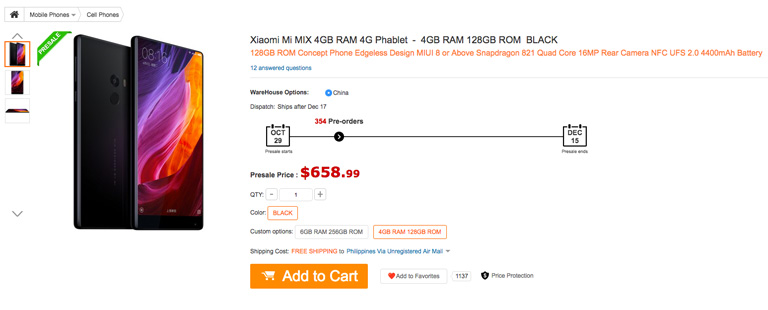 If you want to get it at its SRP, then the $659 price tag of the Mi Mix over at GearBest is you best bet ($598 for the Mi Note 2).
That's roughly Php31,600 and Php28,700, respectively and not including the shipping fees. Fortunately, this one also includes the full warranty.

If you want a local source, it's going to be a bit more expensive and you only get service warranty, you can check it here.