A reader asked us what cloning apps we can recommend.
Here are the best cloning apps to download for ios and and android devices.
When done manually, transferring important information such as mobile apps, contacts, and other media files from one smartphone to another can be cumbersome.
The loading time and data transfer speed through Bluetooth are not as efficient as with mobile cloning apps, which allow users to send files faster and easier.
If you're looking for some efficient apps to download for your smartphone, then you've come to the right place. Below are some of the most user-friendly cloning apps that you can download on your iOS and Android Devices.
SHAREit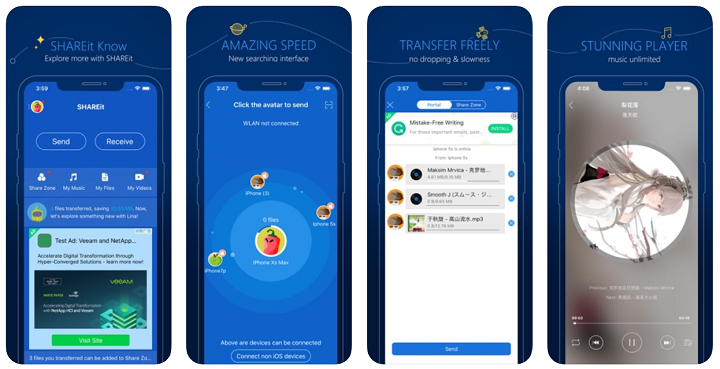 Probably the most popular among the list, this app uses the peer-to-peer network for offline and seamless sharing of large files, including mobile apps. It boasts transfer speed up to 20 MB/s and available across mobile and desktop platforms, the app sports a data encryption tool to keep your documents, videos, and photos secured.
Download: iOS, Android, Windows
Phone Clone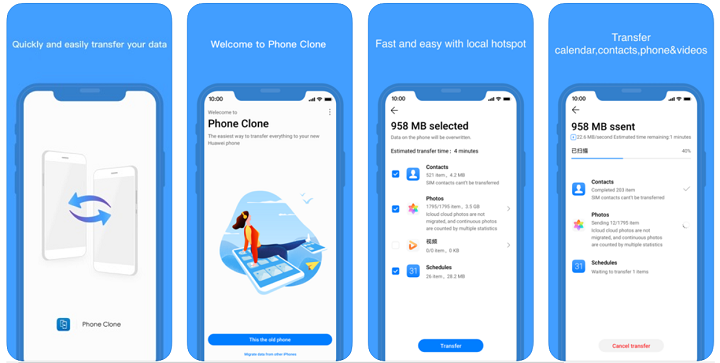 A file-sharing app developed by Huawei, the Phone Clone, allows users to migrate every information you have on your previous smartphone to a new one via secured wireless network encryption.
At a data transfer rate of 1GB per minute, the app smoothly transfers photos, videos, contacts, mobile apps, SMS messages, and call history either by scanning through a QR code or connecting to the new device's local hotspot. Although Huawei is an Android smartphone brand, the app is also compatible with iOS devices too.
Zapya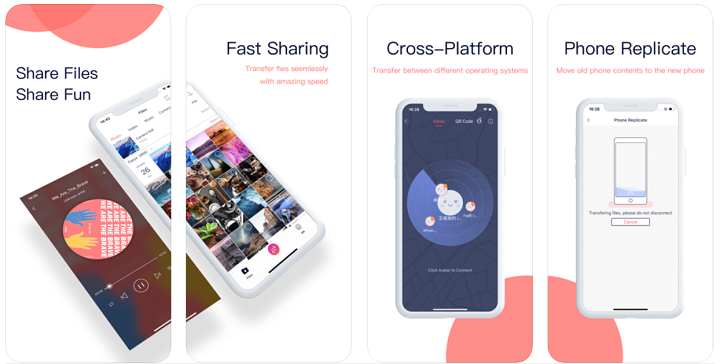 Very much like SHAREit, this app also uses Wi-Fi tethering to mobile apps and other files to another device. However, Zapya has a more simplified and cleaner UI. It also offers bulk transfer of large files, phone replication by backing up data via cloud storage, and select mobile apps to install from previous devices.
CLONEit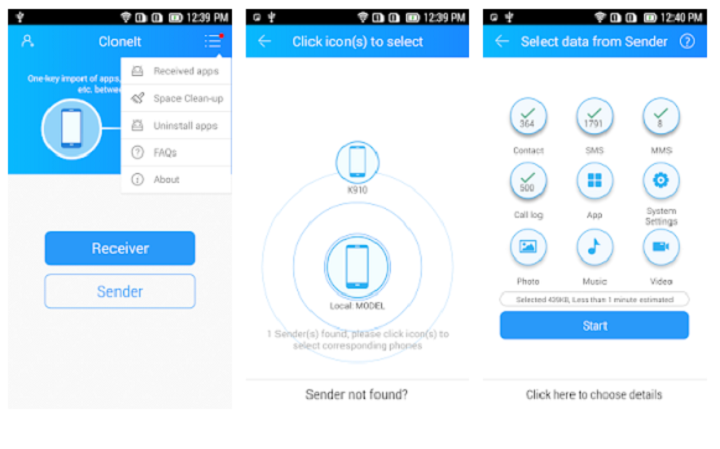 The most flexible among the list, the app supports the transfer of various data formats, including Wi-Fi account passwords, and browser bookmarks. Aside from cloning files and apps, it also offers space cleaning and uninstalls unused pre-installed apps on Android phones.
Download: Android
Xender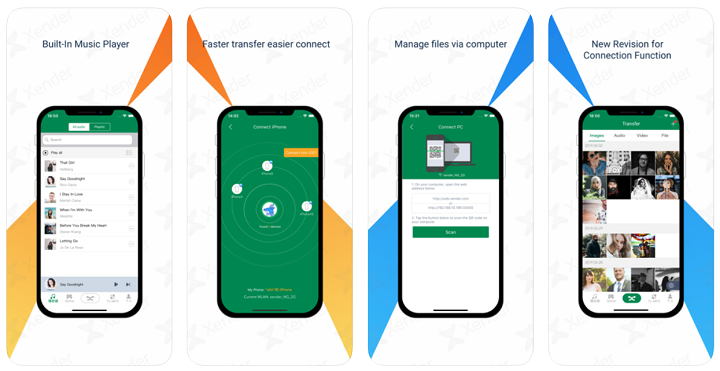 Just like the previous ones on the list above, Xender supports cross-platform offline file and app transfer between iOS and Android devices, as well as PCs and laptops. It allows group file sharing up to 4 devices, comes with a powerful File Manager, and has a built-in music player.
And that sums up our suggestions for cloning apps. Do note that you have to download the apps on both smartphones to make the migration of files and mobile apps work. To optimize its performance on the newer smartphone, you would still need to update the transferred apps on its latest version.