Thanks to the release of iOS 16, it's now a lot easier to view saved Wi-Fi passwords on your iPhone or iPad. There's now an option that allows you to show the password from the Wi-Fi settings.
This time around, we'll be tackling how you can do the same with Android-powered devices. Thankfully, it's a lot easier to view the Wi-Fi password for a saved network on Android, allowing you to share it with your friends or to connect a new device to your Wi-Fi network. Continue reading below and we'll show you how.
Starting from Android 10 onwards, you can view the Wi-Fi password on saved networks rather easily without having to use a rooted device. For this example, we're using the new Nothing Phone 1. Do take note that the process might look a bit different for other phones that run other versions of Android.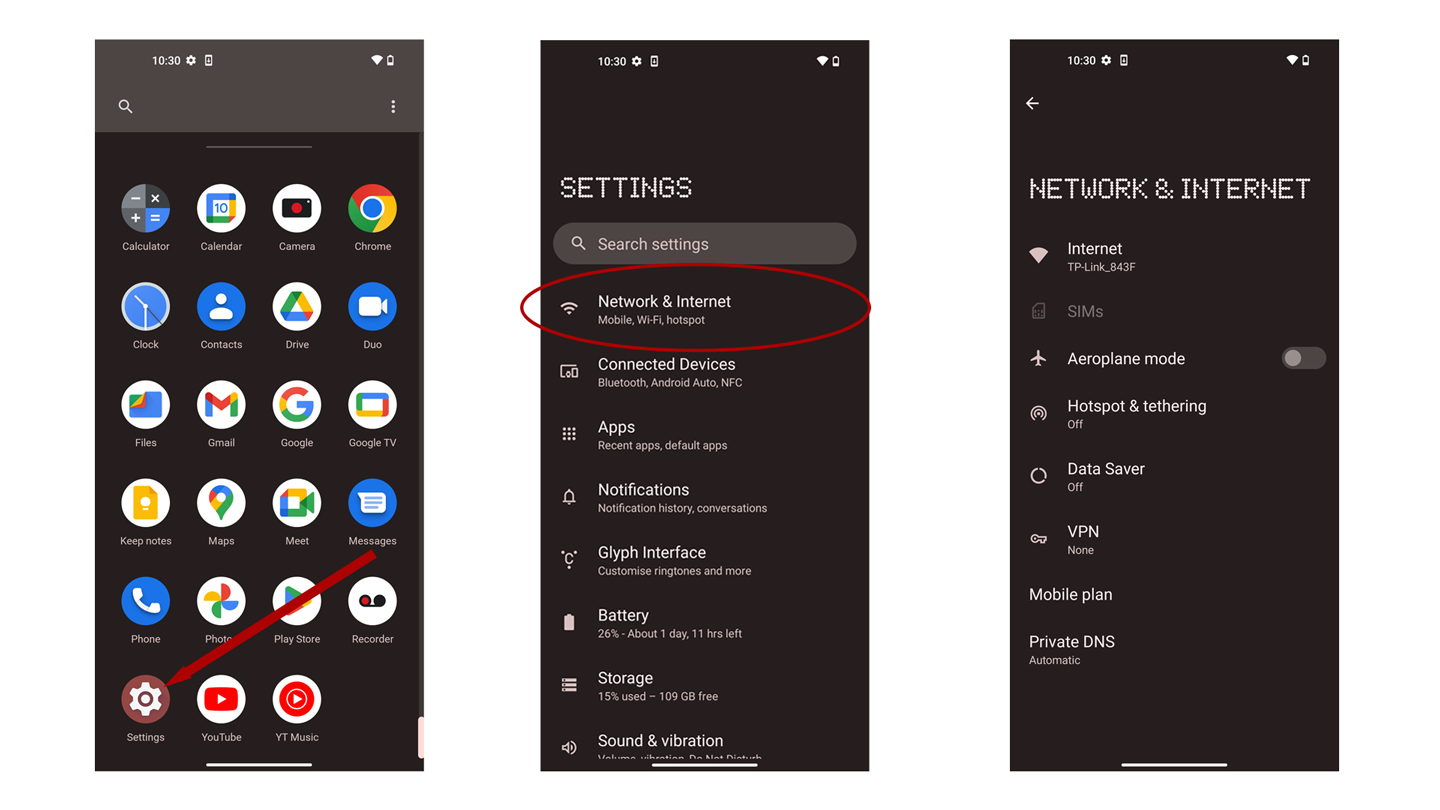 To view the Wi-Fi password of a saved network on Android 10 and up, you first need to go to settings and tap on Network & Internet. (Depending on your phone, it might say "Wi-Fi" or just "Internet". Whatever the case, simply go to where you connect to the Wi-Fi network.)
From here, you'll be able to see the current Wi-Fi network you are connected to along with other saved Wi-Fi networks. If you want to share the password for the Wi-Fi you are currently using, click on the gear icon to view options for the network. On the Wi-Fi network overview page, click the share button, confirm your face/fingerprint or enter the password, and you'll be able to see the Wi-Fi password below a QR Code.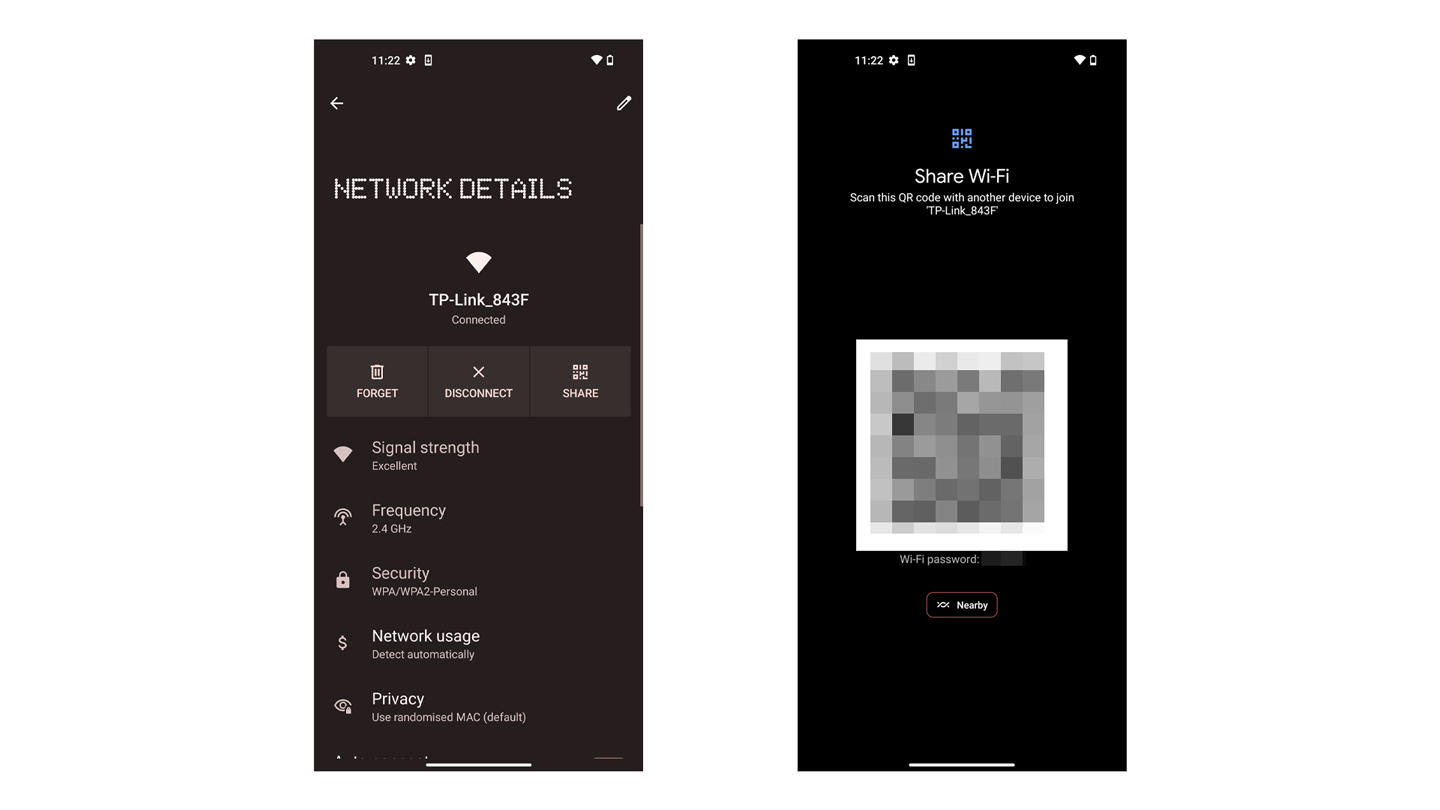 To share the password for other Wi-Fi networks you are not currently connected to, scroll down to Saved Networks and repeat the same process.
Now, you can note down the Wi-Fi password and share it with others. Unlike iOS, there's also the QR Code display which makes it easier for others to connect to the Wi-Fi network. All they have to do is scan it, and they will be able to connect to the Wi-Fi without needing to enter the password.
Aside from the QR Code and entering the password manually, there's also another method. On Android 12, there's also a Nearby button found below the QR code that lets you share the password with Android devices around you. It's very similar to Apple's share password system on iOS. This method takes advantage of the Nearby Share function on Android phones. That means the other devices must be within range of each other to share.
Wait, what if my device still uses Android 9 and older? Unfortunately, there is no method of viewing the Wi-Fi password without having a rooted device as the saved network passwords are protected.
That's basically it on how to share and view the saved Wi-Fi password for the