Are you copying and pasting very often? Well, you can enhance the experience by making use of the Windows Clipboard history. As the name suggests, it is a clipboard where your copied texts are stored temporarily, and you can paste multiple items at ease.
Copy-Paste Windows Clipboard
Additionally, you can pin some of the copied texts and it will stay there for as long as you like.
How to Copy-Paste Efficiently with Windows Clipboard
Your Windows PC may not enable it by default, so you may have to activate it manually.
Settings > System > Clipboard
The easier way of activating it is using the Windows key + V. A prompt will pop up and turn it on. Alternatively, you can access the clipboard via Settings.
Open Settings (Windows key + I) and click on 'System'
Scroll down to find 'Clipboard'
Toggle to turn on and now you can use the clipboard
Once you have the feature activated, you can then bring up the clipboard history by pressing the Windows key + V (yes, it is the same keyboard shortcut as first time activating it), and a small window UI should pop up.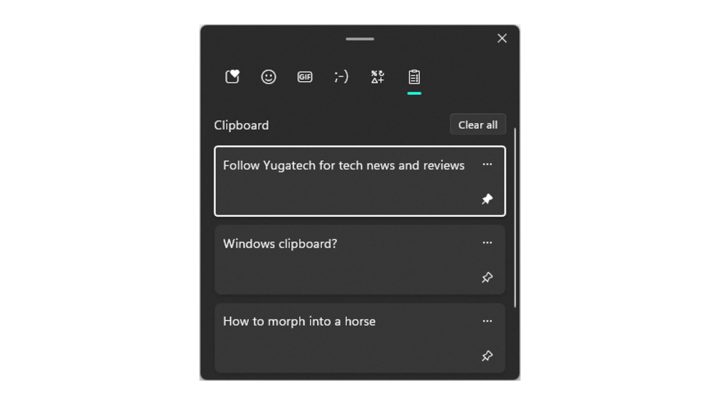 From there, you should now see your clipboard history, and you can choose to pin certain items by clicking on the pin icon; or delete them by clicking the ellipsis icon, then click on the trash icon.
There are other menus included in the said small window UI, like the emoji section, and GIFs section. Additionally, you can also access the clipboard via the emoji shortcut (Windows key +.)
You can also choose to sync your clipboard history with your other 'supported devices'. Perhaps they should also be a Windows system and you have an account logged in to them. If sync is enabled, your devices automatically get the same clipboard history.
The screenshots above are taken from a Windows 11 system, but it should work the same with Windows 10.