Samsung has discontinued the Galaxy A7X line, with the last model being the Samsung Galaxy A73 5G released in 2022. Over a year later, is it still worth buying in 2023?
The answer is quite tricky, so let's settle some discussions before concluding which decision is better. In particular, we'll be discussing the Galaxy A73's performance, design, cameras, and more while comparing it to the latest top-of-the-line offering in the Galaxy A-series line.
Design
The Samsung Galaxy A73 5G's design still fits in with Samsung's current design language, with various color options to choose from.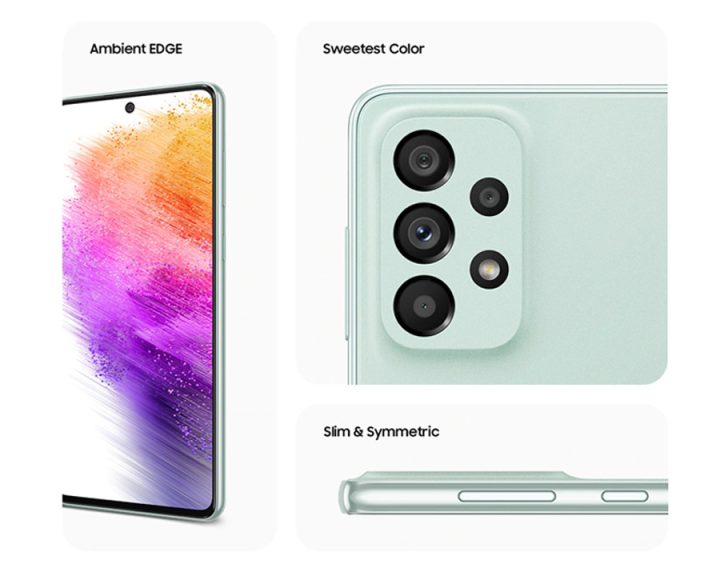 The only noticeable difference is the protrusion around the lenses, which blends seamlessly with the back panel's finish.
So you can rest assured that this phone will still look stylish and modern, even in 2023.
Performance
The Samsung Galaxy A73 5G is powered by a mid-range Snapdragon 778G chipset with 5G capabilities, which still packs a punch despite being released in 2021.
In fact, it even outperforms Samsung's latest offering in the A-series, the Galaxy A54 5G, which equips an Exynos 1380 SoC, according to third-party data.
While the Exynos chip boasts better battery life, the Snapdragon's battery life is not far behind, making it a more clever choice.
Cameras
The Galaxy A73 boasts four lenses on its back: a 108-megapixel (MP) main lens, a 12MP ultrawide lens, a 5MP depth lens, and a 5MP macro lens. This flexibility allows users to choose from a variety of modes and lenses to suit any scenario.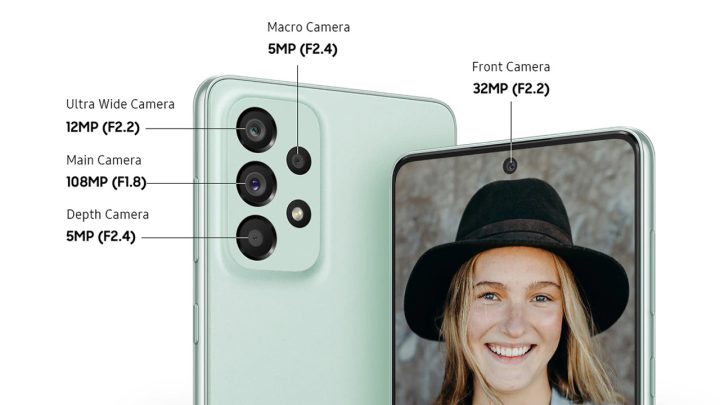 Meanwhile, the Galaxy A54 has only three lenses: a 50MP main lens, a 12MP ultrawide lens, and a 5MP macro lens. Samsung even dropped the depth sensor on this one for good reason.
Software
Samsung sets itself apart from many other OEMs by implementing a policy of providing four years of major Android upgrades and five years of security patches. This policy trickles down starting with their flagship devices and extending to some of their other lineups.
Fortunately, the Galaxy A73 is one of these devices. As such, we can expect the model to support until at least Android 16, adding further to its selling value.
Verdict: Samsung Galaxy A73 5G is still worth buying in 2023
Considering these three aspects alone, I can confidently say that the Samsung Galaxy A73 is still a clever and worthy purchase in this year.
With a stylish design, impressive performance that matches current generation phones, and longer software support, this phone represents a clear win. Additionally, its 108MP main camera and flexible four-lens system make for a solid camera setup that stands up to more recent models in the A-series lineup.