A few of our readers have been asking on which online service should they use to reload at a better rate — should it be GCash, PayMaya, or the newly-minted MobileCharge service from Lazada? We break down the details.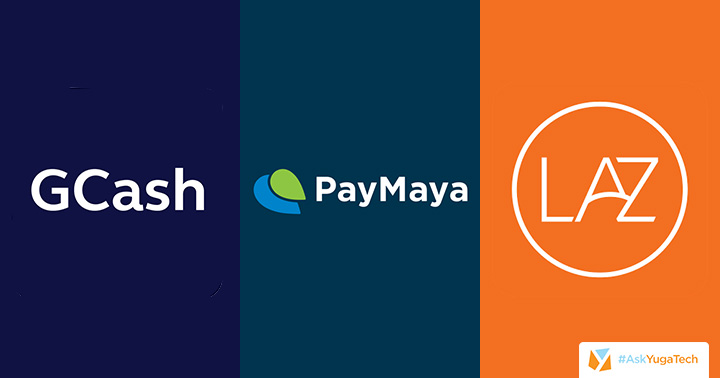 For starters, all of these are available in their respective mobile apps, with the only exceptions being Lazada (also available on the website) and PayMaya (also available via its Facebook Messenger bot). Each of these has their own niche, so to speak.
In GCash, you're given the freedom to reload any mobile number with prepaid credits or call and text packages, regardless of telecommunication network affiliation. The difference lies on the discounts given – prepaid load credits bought for all subscribers with the GCash app are automatically given a 10% discount from the face value.
PayMaya, on the other hand, offers mostly prepaid credits and other call, text, and data packages for Smart, TNT, and Sun subscribers with an across-the-board 5% discount (and up to 10% when you use a Smart number to register and link your Smart PayMaya card). It does offer one package for rival telco Globe/TM: a P10 reload denomination which is also offered at a lesser price.
Lazada may be the latest entrant in the mobile reloading game, but it generally offers 5% discount on all prepaid reloads, regardless of the network you're in. There's also an option to directly purchase data packages from the site.
A few drawbacks could also hinder your decision on choosing the platform to reload — GCash is only available to Globe/TM subscribers, and most of PayMaya's offers are geared to the Smart network. There is also the mode of payment — you'll just need to top-up your account at a nearby telco store or any multi-service channels (convenience stores, business centers located in malls) for GCash and PayMaya, while Lazada only accepts credit card transactions for its MobileCharge service.
It's also worth noting that Lazada could work on promotions geared towards its prepaid reloading service — it held a 40% discount on all prepaid reload top-ups last June, but those dates are sporadic and are geared towards their big site-wide events.
GCash
PayMaya
Lazada
Discount
10%
5-10%
5%
Offer
Prepaid load
Call and Text packages
Prepaid Load
Call, Text, and Data Packages
Prepaid Load
Data Packages
Pros
• Reload to any number
• More universal assortment
• Top-up your GCash anywhere
• Reload to any number
• Additional discount for Smart/Smart PayMaya Mastercard users
• Top-up your PayMaya anywhere
• Free texts on Smart/TNT/Sun reloads
• Flash Sales (up to 40% off)
Cons
• Needs a Globe number to register
• Offers are geared towards Smart subscribers
• Only accepts Credit Card payments
If we were to choose, Lazada could be your best bet if you happen to spot on one of their MobileCharge promotions (you can use your PayMaya or GCash virtual cards to purchase loads in Lazada), or choose either of Globe's GCash or Smart's PayMaya if you're keen on sticking with one telco and avail of their own services.