It may be easy to send mobile load if the person you're sending to has the same cellular service. However, the struggle begins when you want to send load to someone who's using a different service provider. But thankfully, if we're talking about Globe and TM, it's possible.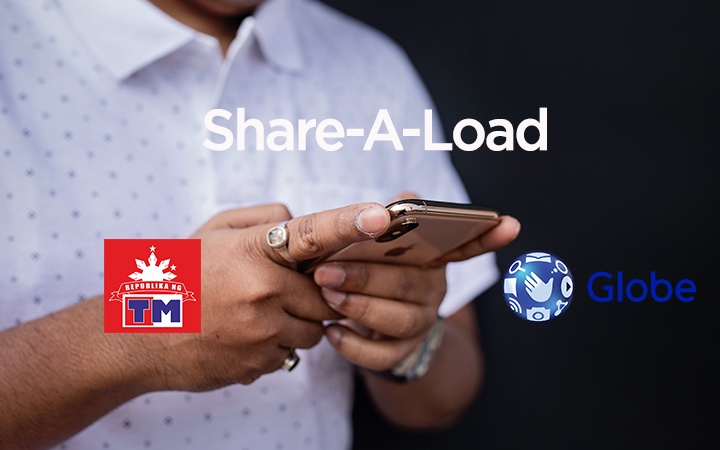 TM or also known as Touch Mobile is a service on its own, but it's no secret that it is under the management of Globe. So if you want to send load from Globe to TM or vise versa, the same process can be done as to how you send load from Globe to Globe or TM to TM.
Before we proceed, be informed P1.00 transaction fee will be deducted from the sender's personal balance, and that the validity of the load you'll send will depend on the load value. See the corresponding validity below to be guided:
| Load Value | Load Validity |
| --- | --- |
| PHP 1 - 10 | 3 days |
| PHP 11 - 50 | 15 days |
| PHP 51 - 100 | 30 days |
| PHP 101 - 150 | 45 days |
| PHP 151 - 250 | 60 days |
| PHP 251 - 299 | 75 days |
| PHP 300 and above | 1 year |
We recommend dialing *143# either you're using Globe or TM. Then, look for "MyAccount" which is number 2 for Globe and 11 for TM. Go to "Share-A-Load/MB" and proceed to "Share Load w/o PIN" or "Share Load w/ Pin" if you have a pin set up. If you want to share a promo, choose "Share Promo w/ or w/o pin".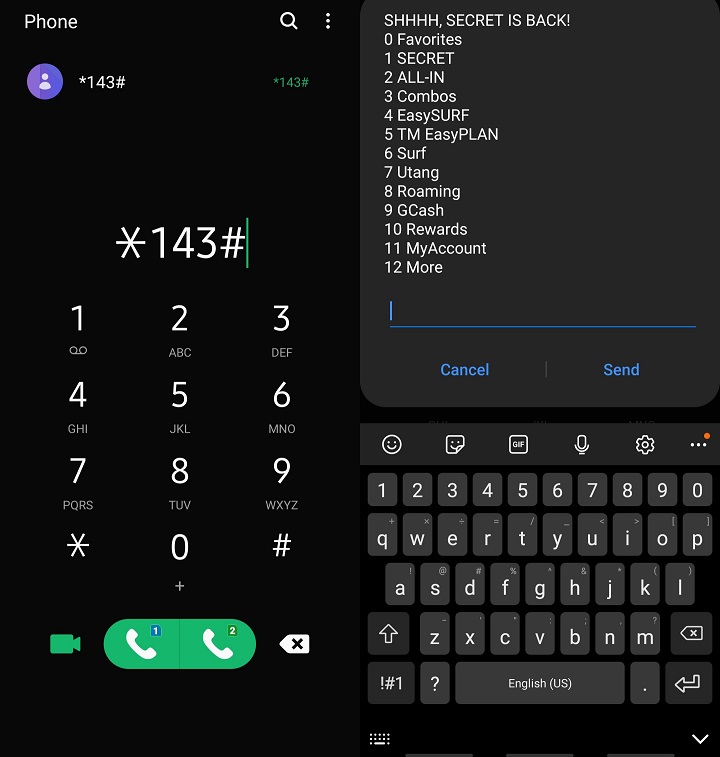 From there, simply type in how much you want to send, then it will ask for the 10-digit number of the receiver. Remove the 0 and type in the number of the person you're sending to. It will ask you to input your pin if you have one.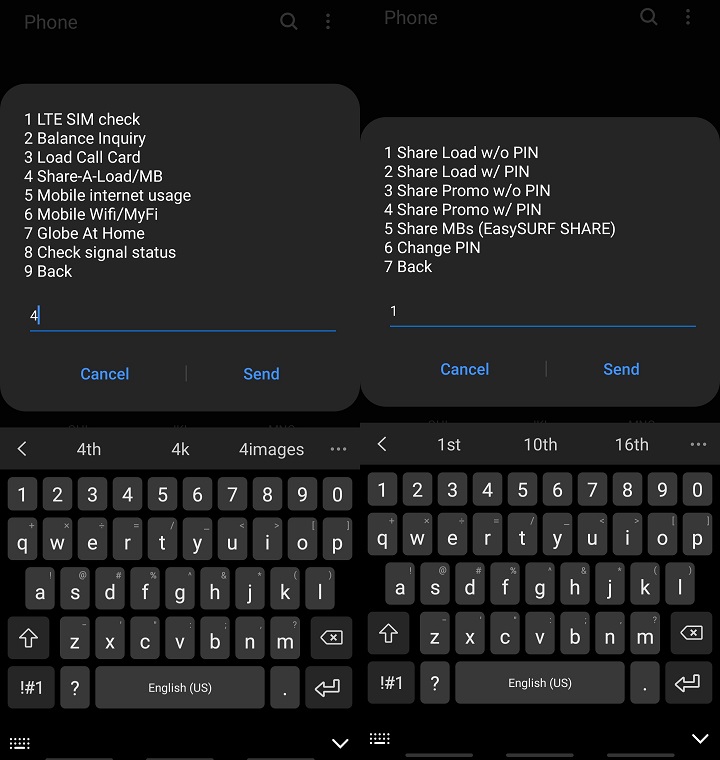 Afterward, you will receive a message asking for your confirmation. If you wish to proceed with your Share-A-Load transaction, then reply "YES" within 5 minutes. After which the transaction will be canceled.
Do note that you are only allowed to send a maximum of 5 transactions per day, with a maximum of PHP 150 per transaction.
And that's it, you're done. If you have any questions or if we got anything wrong or missed something, do give us a heads up in the comments section below.
This article was written by Justine Basco.